Cybersecurity Incident Information
By: U.S. Department of Health and Human Services (HHS)
The U.S. Office of Personnel Management (OPM) recently became aware of a cybersecurity incident affecting its systems and data that may have exposed the personal information of current and former Federal employees.
Beginning June 8 and continuing through June 19, 2015, OPM will be sending email and U.S. mail notifications to current and former Federal employees potentially impacted by the incident. Email notices will be sent from opmcio@xxx. Standard letters will be sent to individuals for whom does not have an email address.The communication will contain information regarding services being provided at no cost to individuals impacted by the incident, including credit report access, credit monitoring, identity theft insurance, and recovery services.
New Fire Station for
East County community of Boulevard
The New Fire Station will be able to accommodate up to 12 firefighters. The modern, more spacious new fire station includes living quarters, an exercise room, kitchen and garage for up to six fire vehicles and a paramedic ambulance. This will be the first County-built fire station to house CAL FIRE, Fire Authority volunteer reserves and a paramedic unit under one roof.
Please click on image to enlarge
The goal is to stop a small spark from becoming a fire storm like what has been seen in the years past, according to Supervisor Jacob.
The community of Boulevard is also served by the CAL FIRE station White Star, one of nine CAL FIRE stations the County funds to remain open in the winter to help make sure rural communities have adequate year-round emergency response.
"This is not only a big step for our community, it's an important step for the broader region," said Chairwoman Jacob. "This project is the latest demonstration of the County's commitment to beefing up fire protection and emergency medical response in our rural areas."
"In addition to housing firefighters full-time, there will also be paramedics working from this station----and that's crucial because most of the calls are related to medical issues," said Chief Mecham.
County Fire Chief Tony Mecham hopes the new station is the first of many more. The station represents just how far San Diego has come in its firefighting capabilities, according to Chief Mecham.
The station will produce its own electricity using photovoltaic panels and can provide its own water with a new 560-foot-deep well and holding tank. It will improve response times for the 1,800 area residents as well as visitors and travelers in this remote part of the county.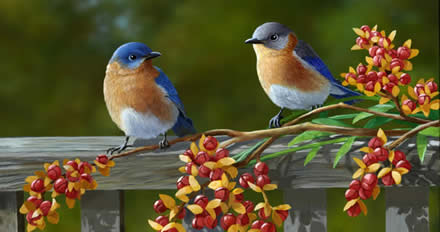 County officials again urged people to
From the start of May, the number of dead birds testing positive for West Nile virus in San Diego County has spiked, prompting County environmental health officials to remind people to protect themselves from mosquitoes that can transmit the disease to humans.
In addition to the dead birds, the County's vector control program has also found two mosquito "batches" that have tested positive for West Nile virus.
"These are signs that 2015 might be another tough year in our county for West Nile virus, so people should remember to protect themselves and their families," said County Department of Environmental Health Director Elizabeth Pozzebon. "Get rid of standing water around properties where mosquitoes can breed, wear insect repellent when outdoors and report dead birds."
Report dead birds and green, neglected swimming pools by calling County Vector Control at 858-694-2888 or by email to: vector@sdcounty.ca.gov
The annual "Sidewalk CPR Day"
SAN DIEGO- Heart disease is the leading cause of death in the United
States, according to the Centers for Disease Control and Prevention. About 326,000 out-of-hospital sudden cardiac arrests occur annually, and 90 percent of them die.
There are many possible causes of SCA. They include coronary heart disease, physical stress, and some inherited disorders.
The heart has an internal electrical system that controls the rhythm of the heartbeat. Problems can cause abnormal heart rhythms, called arrhythmias. There are many types of arrhythmia. During an arrhythmia, the heart can beat too fast, too slow, or it can stop beating. Sudden cardiac arrest (SCA) occurs when the heart develops an arrhythmia that causes it to stop beating. This is different than a heart attack, where the heart usually continues to beat but blood flow to the heart is blocked.Without medical attention, the person will die.
"It only takes a few minutes to learn CPR, but can make the difference in alife-or-death situation," said County Supervisor Ron Roberts.
The County Health and Human Services Agency and about a dozen organizations offered free "Sidewalk CPR" trainings at about 20 locations throughout the region, The goal was to train 4,000 people to perform hands-only CPR on adults as part of National CPR and AED Awareness Week.
"A person who collapses from cardiac arrest is more likely to survive if CPR is administered immediately by someone nearby," said Wilma Wooten, M.D., M.P.H., County public health officer.
The annual "Sidewalk CPR Day" is part of the County's Live Well San Diego initiative, which aims to improve the health and safety of local residents.
Please click on image to enlarge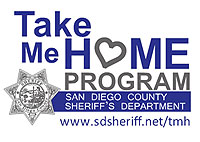 Registration Link for: Take Me Home
Registration for the Take Me Home program is now available online! Take Me Home (TMH) is a local registry created by the San Diego Sheriff's Department and used by law enforcement all over San Diego County. TMH uses facial recognition technology to help identify and safely return home those who may wander or become missing, and are unable to identify themselves or where they live. We encourage you to register your child or family member (if appropriate) today. Registration and more information: www.sdsheriff.net

16th Annual Lawnmower Trade-In Event
San Diegans who owned a gas-powered lawn mower had a chance to trade their device for an electric version. Developed and hosted by Supervisor Ron Roberts, the event organized by the San Diego County Air Pollution Control District featured the exchange of 650 gasoline lawnmowers for new, rechargeable battery-powered, Black & Decker CM1936 mowers with 19-inch blades and 36 volt power systems. These new lawnmowers normally cost approximately $420, so this was an excellent deal! In addition to saving money, the exchange program aims to further clean San Diego's air and reduce lawn mower noise across neighborhoods.
Old mowers were inspected on site to make sure they work and have all their parts. Broken lawn mowers or those missing pieces were turned away. According to organizers, this is an important detail, as public funds for this program can only be used to replace mowers that actually work and contribute to local air pollution.
"This was the final year of a four-year purchase agreement with Black & Decker that was underwritten with air pollution fine revenue. In subsequent years, the numbers of mowers available during the annual exchange is expected to reduce substantially," County Supervisor Ron Roberts said. For more information, please visit: RonRoberts.com or call (619) 531- 5544
Photo: Press conference to kick off the 16th annual Mowing Down Pollution lawnmower exchange. Photo from left to right, San Diego County Supervisor Ron Roberts, Debra Kelley, advocacy director for the American Lung Association in California and Robert Kard, San Diego Air Pollution Control District.
Colorful Sculptures Unveiled at
the Water Front Park 's First anniversary
San Diego celebrated Mother's Day on the Water Front Park's first anniversary by unveiling world famous art .The festivities began with the unveiling of two of three large art sculptures created by world-renowned French artist Niki de Saint Phalle. The colorful outdoor sculptures range from 9 to 18 feet tall and are on loan for up to 12 years from the Niki Charitable Art Foundation.
"Since the park opened, it has earned a reputation as a destination spot for families and visitors. A Mother's Day celebration was an excellent way to celebrate the Water Front Park's first anniversary. There was something for everybody, regardless the age." Supervisor Ron Roberts said.
After the unveilings, a special Mom Zone offered massages, a photo booth, children's crafts for Mother's Day presents, a flower and a sweet treat for Mom as long as supplies lasted. Adventurous moms and other visitors tried out a first for the Waterfront Park: a free portable zip line on the northwest side of the park that soared 50 feet above the ground and gives riders a great view of the bay. There was music from the Fabulous Mar Dels, acrobats, food trucks with great food, and children's activities offered. A day of fun for the entire family!

Recognizing the Incredible
Public Service of HHS Employees
Sylvia Mathews Burwell, HHS Secretary
The first week of May is Public Service Recognition Week, and is an opportunity to thank HHS employees and all federal public servants for the incredible work that they do for the American people. Together, our work touches the lives of Americans at every age, from every background, and in every part of the United States.
For nearly a year now, I have had the honor and privilege of serving as Secretary of Health and Human Services. In that time, I have been continuously impressed by the dedication, selflessness and passion our federal workforce bring to the job.
A New Life For Our "Provence House"
Surrounded by trees, The Provence House is centrally located in Bonita's beautiful community Rohr Park. The house was built in 1948 as a family home, turned over to County Parks about 25 years later. Since then, the building has served a variety of purposes and of local historical significance. The county has teamed up with San Diego County Parks and
Please click on image to enlarge
Recreation and other neighbors who share their passion and rebuilt a space that strives to satisfy the many needs of its users. The recent renovation gives the structure new life as a multi-purpose gathering space and cheery event center for South County. The house has a beautiful, newly-shaded patio connected by French doors, and for special events, two indoor rooms designed surrender by windows facing a peaceful view from the Rohr Park.Now the Provence House is starting anew as a charming location for weddings, receptions and other special occasions.
"The house was built by Charles Provence as a family home. After the family moved, the house has served as an environmental museum and other purposes. County of San Diego has purchased this and other properties for improvements. We want to recover the Provence House for the community, " said Supervisor Greg Cox. "This is going to become a good resource for our community. The new spacious setting is now a perfect location for weddings and special events for up to 250 guests and now [we] have extra parking that can be shared with the Rohr Park visitors when there is not an event. " Supervisor Greg Cox added.
The building and newly-shaded patio offers 3,765 square feet of event space and an additional 4,000 square feet in the back yard.The Provence House is at 4370 Sweetwater Road. For additional information on reservations and fees, please call (858) 565-3600 or visit: : www.sandiegocounty.gov

Now is the Time to Stand Up
Against Domestic Violence.
Recent statistics reinforce the need for this reminder. Nearly 17,000 domestic violence incidents were reported in San Diego County in 2013 a 2% over the previous year.
County Teams Up With Athletes to Fight Domestic Violence. In a recent video, skateboarding legend Tony Hawk, Chargers linebacker Melvin Ingram and BMX champion Alise Post added their voices to the effort.
If you or someone you know is being abused, call the San Diego Domestic Violence Hotline at (888) 385-4657. For more information please visit: countynewscenter.com

SCAM ALERT:
Don't Fall for Fake 'Background Check' Emails
The District Attorney's Office is warning residents of San Diego about a nationwide online scam where emails are sent to individuals advising that a background check has been performed on them. While it's human nature to be curious about who and why someone would run a background check, the email is not coming from a trusted source and you should not click on any links. Doing so may install malware on your computer, and/or provide the sender with your entire contact list, turning you into an unwilling spammer.
It is very unlikely that someone has just performed a background check on you. When law enforcement and private investigative agencies conduct background checks there are no notifications sent out. If you or someone you know receives this email or one like it, do NOT CLICK on the link. Doing so may release malware on your computer. Instead DELETE the email.

National Public Health Week
For nearly 20 years, communities across the country have celebrated National Public Health Week NPHW each April by highlighting public health achievements and raising awareness of issues important to improving the public's health. Every year, the National Public Health Association APHA develops a national campaign to educate the public, policymakers and practitioners about issues related to each year's theme.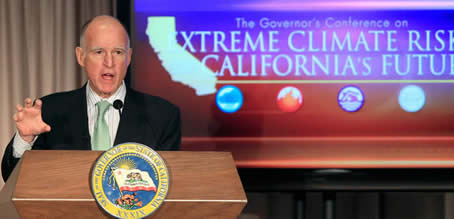 Every Californian should take steps to conserve water
Governor Edmund G. Brown Jr. today announced actions that will save water, increase enforcement to prevent wasteful water use, streamline the state's drought response and invest in new technologies that will make California more drought resilient.
For more than two years, the state's experts have been managing water resources to ensure that the state survives this drought and is better prepared for the next one. Last year, the Governor proclaimed a drought state of emergency. The state has taken steps to make sure that water is available for human health and safety, growing food, fighting fires and protecting fish and wildlife. Millions have been spent helping thousands of California families most impacted by the drought pay their bills, put food on their tables and have water to drink.
"Today we are standing on dry grass where there should be five feet of snow. This historic drought demands unprecedented action," said Governor Brown. "Therefore, I'm issuing an executive order mandating substantial water reductions across our state. As Californians, we must pull together and save water in every way possible."
Every Californian should take steps to conserve water. Find out how at SaveOurWater.com. The full text of the executive order can be found here
Photo:Governor Brown delivers remarks. ......... SPANISH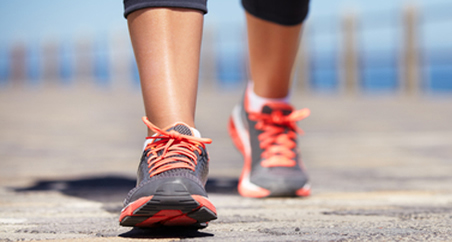 Celebrate the Benefits of Walking!
Get Up and Move!
There are countless ways you can get active, but walking has the lowest dropout rate of them all! It's the simplest positive change you can make to improve your heart health.
These days, we're spending more time at work and sitting in front of a screen than ever before. We're becoming less active, which can increase our risk of heart disease, stroke and other diseases.
Walking is a great way to add physical activity into your lifestyle. But remember stretching is a very important part of any activity program. Be sure to warm up for several minutes to get your muscles warm and then stretch slowly for at least 5 minutes before you begin.
Take the first step to a healthier life by taking part in the American Heart Association's National Walking Day on the first Wednesday in April. On this day, Americans are encouraged to lace up their sneakers and take 30 minutes out of their day to get up and walk.

First 2015 West Nile Virus
Positive Mosquitoes in California
There has already been one West Nile virus positive mosquito sample reported in California from Los Angeles County. This is the first indication of West Nile virus in 2015. Last year, the first West Nile virus-positive mosquito confirmed by Los Angeles County Vector Control District was collected in May, and there were 29 West Nile virus-related deaths in California. This is the most since 2004, according to the state's Department of Public Health.
Vector control officials have said West Nile tends to pick up pace during drought years, because there are fewer sources of moving water and more stagnant ponds shared by both mosquitoes and birds.
Everybody can take an active role in reducing the threat of West Nile virus in their neighborhoods. People need to remember that any water left standing for more than one week in containers such as flower pots, fountains and pet dishes provides the perfect breeding habitat for mosquitoes to thrive.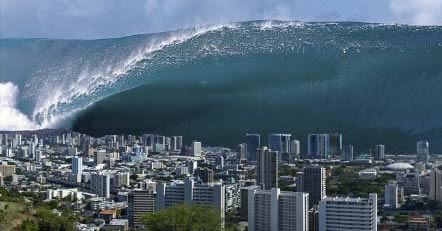 Coastal Communities Roll Out Tailored Tsunami Evacuation Plans
If a tsunami were to threaten the San Diego coast, San Diego's 10 coastal cities and U.S. Naval installations could refer to new tsunami response "playbooks" that include tailored, phased evacuation and mitigation plans for each area.
"Advanced modeling gives us the ability to more accurately predict who may be impacted by an approaching tsunami," said Holly Crawford, director of the San Diego County Office of Emergency Services (OES).

SDG&E warns about utility scammers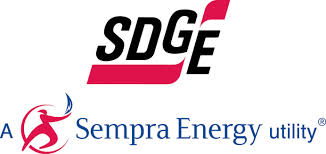 Imposters posing as San Diego Gas & Electric employees have been talking their way into homes so they can burglarize them.
"Customer safety is a top priority and SDG&E is working to make sure customers are equipped with the tips to help them properly identify a SDG&E employee or contractor at any time," according to a company statement.
Those tips include checking that the person has a properly SDG&E-marked uniform and identification badge, and that they are driving an official company vehicle. Also, SDG&E wants customers to know none of its employees will ever ask customers to leave their home while service is being performed.
"If you are suspicious, please call SDG&E at (800) 411-7343 to ensure that work currently is being conducted in your area," the utility said.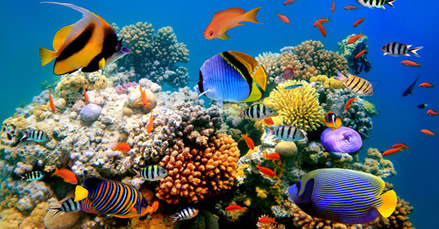 Planning a Trip to the Beach?


The Department of Environmental Health (DEH)
After a trip to the beach, visitors should leave with sandy feet and smiles, not an illness.
If you're looking for a relaxing place to spend the day or weekend with family, a warm, sunny beach could be the perfect place. Our beaches are a precious natural resource to those that live and visit San Diego County. Poor water quality at our beaches not only threatens the health of swimmers and beachgoers but also hurts San Diego's ocean-dependent economy.
The Department of Environmental Health's Beach and Bay Water Quality Monitoring Program protects the public health of millions of residents and visitors each year through beach water testing, public education, outreach, and beach postings. Beach postings can include water contact advisories and closures when necessary.
For updates on beach closure information please visit our website at www.sdbeachinfo.com or call the 24-hr. hotline at (619) 338-2073

Funding opportunities for eligible organizations
Funding opportunities for eligible organizations providing assistance
The County of San Diego (County) Department of Housing and Community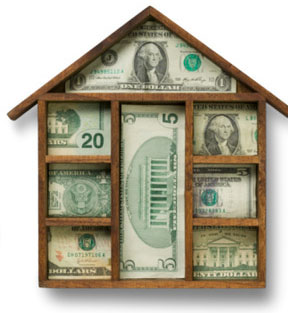 Development (HCD) is accepting proposals from eligible organizations providing assistance to persons experiencing homelessness or at-risk of homelessness within the Urban County. The Urban County includes communities located in the unincorporated area of San Diego County and the cities of Coronado, Del Mar, Imperial Beach, Lemon Grove, Poway and Solana Beach.
HCD has up to $255,000 in one-time Emergency Shelter Grants, ESG funds available under this NOFA. Funds under this NOFA must be implemented and fully expended during Fiscal Year 2015-16 (July 1, 2015-June 30, 2016). The contract term will be limited to 12 months, ending June 30, 2016. HCD will entertain proposals submitted by existing County ESG providers who request supplemental funds as well as providers that currently are not receiving County ESG funding. For this NOFA, the following ESG objectives have been prioritized in the order below:
1. Emergency shelters;
2. Rapid re-housing for homeless individuals and families;
3. Engagement of homeless individuals and families;
4. Essential services to shelter residents; and
5. Homelessness prevention.
Proposals for projects that will address higher priority objectives will be receive priority ranking.
In addition to the priority order listed above, submittals that 1) align with the regional 25 Cities North County initiative or address homelessness in the communities of Spring Valley and/or Lakeside and 2) align with the County's Live Well San Diego initiative will receive priority ranking.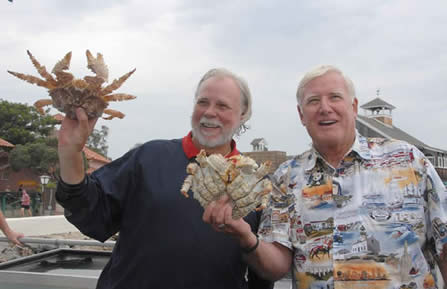 County Supervisor Greg Cox seek for a new state laws that could allow for permanent outdoor fishermen's markets and promote locally caught seafood.
"San Diego has a rich and vibrant fishing history and we need to revive our local fishing industry," Cox said. "With these proposals, we can create more jobs and feed more families with fish caught fresh out of local waters."
Cox proposed to the Board of Supervisors a series of proposals that would allow for permanent open-air fishermen's markets and promote the health advantages of ocean-to-table seafood. This proposals result from popularity of the Tuna Harbor Dockside Market, which opened last year in downtown San Diego, near Seaport Village. Local fishermen had been trying to open the market but had been stymied by red tape. Since its grand opening, the Saturday-only market has averaged 1.1 tons of fish sold per week, creating a small boon for the local fishing industry.
The Supervisor Cox worked with the Port of San Diego and County Environmental Health officials to allow for the temporary opening of the market. He is seeking changes in state law that could allow permanent open-air fishermen's markets with limited food preparation.
"Our local fishing industry is just one part of San Diego's Blue Economy and we need to do everything we can to support it," Cox said.
SPANISH

Looking for elderly Hispanics, who are interested to participe in a research on healthy brain aging.
The UC San Diego Shiley-Marcos Alzheimer's Disease Research Center (ADRC) is looking for elderly Hispanics, over the age of 65, who are interested in research on aging, the brain and Alzheimer's disease. Aging Latinos may have different factors that protect them or put them at risk for Alzheimer's disease. This may include differences such as genetics, diabetes, bilingualism, and other factors that may influence brain health. Participation is very important to help us to learn about measuring risk and advising people about ....

Scam Alert: IRS Won't Call You Out of the Blue
One of the more nefarious scams around is the IRS scam as it preys on citizens who fear getting behind on their taxes and incurring penalties and fines.
Callers claim to be IRS employees, but they are not. They use fake names and bogus IRS badge numbers and they may have information about their targets such as the last four digits of their Social Security Number, address and phone number. They alter the caller ID to make it look as if the IRS is calling. This ...

A bat found at the San Diego Zoo Safari Park has tested positive for rabies.

By The San Diego County Public Health Department HHSA
The County of San Diego Health and Human Services Agency is reporting that a bat found at the San Diego Zoo Safari Park has tested positive for rabies. The bat was found dead on March 25 at 4:30 p.m. on a public walkway outside the Hidden Jungle, located between the Gorilla Forest and African Woods. The bat was also seen alive at 11:20 a.m. near a walkway across from the Red River Hogs in Nairobi Village. Trained park staff collected the dead bat
Rabies in humans can be prevented by avoiding contact with wild, stray, and unknown domestic animals, ensuring pets are up-to-date on rabies vaccinations, and receiving prompt medical advice following animal bites and other significant exposures to potentially rabid animals. Rabies is not uncommon in wild bats in San Diego County.

Regional Plan to Tackle Alzheimer's Disease
Gets Go Ahead

San Diego, CA – Alzheimer's disease is a devastating disorder that plunges its victims into a fog of lost memories, forgetfulness and an eventual loss of the ability to remember the most basic day-to-day details about their own lives.
It's the region's third leading cause of death. There is no cure for the disease, but a broad-reaching effort launched by the San Diego County Board of Supervisors is aimed at making the county the epicenter of progress in discovering a cure and improving the lives of the 60,000 county residents that currently suffer from the disease.
The Alzheimer's Project was first...