Helping Kids to Get Ready for Kindergarten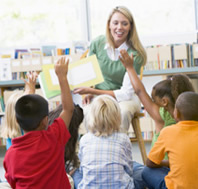 Do you have a child that's due to enter kindergarten in the upcoming year?
San Diego County libraries can help get your little one acquainted with technology, reading and even social skills. To learn more about San Diego County Libraries, including locations and classes near you, visit sdcl.org.