SAFETY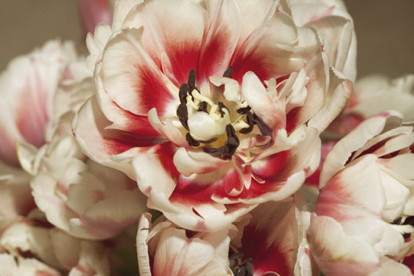 photo by fred causse
Will it ever stop?
Since 1987 the trend for gardening and the interest in horticulture is only growing. never before a current in fashion, food and design has been bigger or deeper. Even today and tomorrow this overruling passion is blooming on beds and scarfs and dresses and takes on new form each season, each turn of another year. The representation of flowers has grown up and new ways of creating patterns have modified the way we see nature.
Under the microscope, pixelised or as photogram these newer blooms seduce young consumers to become carriers of the hort-culture, inspiring upholstery textiles and curtains and swimwear. These new flowers are flatter and more graphic rendered in cut-yarns, jacquards or laces; acting as exotic shadows on our silken textiles. In blurred and felted impressionist manner flowerbeds grow on woolen scarfs and jersey stockings while stained abstract florals adorn kimonos and kaftans for the summers to come. Patchworks of multiple liberties adorn mens shirts and rubber boots.
The possibilities are endless and allow us to rediscover forgotten flowers just as fashion discovers vintage influences; the return of the sunflower is a good example, recently seen in Paul Smiths' windows for Valentine purposes, endorsing my motto: yellow is the new pink. Enjoy!
Lxxxrt
TASTY AND HEALTHY
photos by CCNImIA
Esther Voisin is a photographer based in Paris and in the USA. She specializes in still-life, portrait, and editorial photography.She uses black & whites as well as colours. Several of her books have been published in Paris and are sold in the Centre Pompidou and the Palais de Tokyo, among other places.We interviewed Esther Voisin :
Which color touches you the most ? White, peaceful and strong.
What is the first thing you do in the morning? I open my eyes; from my bed I look through the window and see the sky and palm trees. The light and colors set the tone for my day. It's same image every day with different hues. A joy.
Which song lets your imagination carry on away somewhere ? "Out of this world" by John Coltrane
What's your favorite food/meal? Anything with veggies, grains, olive oil and parmesan.
What is your favorite moment of the day ? Dawn & sunset
Discover more on Trendtablet
HEALTHY HIGH OR FASHION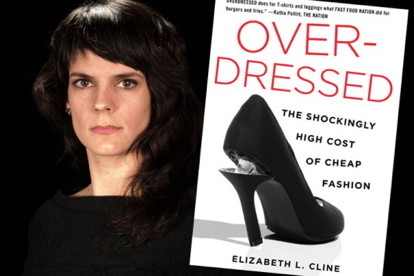 I came across an article on fast retailing and cheap fashion in Good Magazine, referring to New York based journalist Elizabeth Cline's book "Overdressed : The Shockingly High Cost Of Cheap Fashion". For one thing, the environmental toll of disposable fashion consumption is frightening, we are trashing 68 pounds of textiles per capita a year, factory landscapes in China are filled with toxic smog, chemical dyes are dumped in ditches in Bangladesh and so forth.
Then there is the low price of manufacturing, Western manufacturers cannot compete with cheap production costs. The skills of fiber farming, weaving, spinning, fabric finish and clothes sawing are de-based: who still knows how to make garments with craftsmanship? Each developed country eventually needs to bring some production back home, no large community will be able to rely on a gigantic third sector of service only.The labor ethics of low-paid manufacturing are controversial, and will be questioned as workers start protesting in outsourcing countries and currencies – notably the RMB, are aligned to a more real value.Also it is true that too much merchandise is confusing to a consumer lost in choice: we buy to wear once or twice and discard without true appreciation for things bought without conviction, just like when you have too much food on your plate which causes you to lose appetite before even starting to eat.
One solution is to educate consumers and empower them to know what they want, what fits them, what makes them feel aligned with who they are. Or giving them a taste for durable merchandise made with purpose and craftsmanship, things that we enjoy keeping until they are worn out and display their wrinkles while they reflect our history as our faithful life companions: now that the power purchase of consumers is dropping with a weak economy, fewer jobs and jobs less paid, the wear-and-tear look is one that logically becomes appreciated, by denim lovers for instance. But now think of the absurdity of buying a pair of frayed and distressed jean's shorts that have been made out of a brand new denim fabric, chemically bleached and overwashed to get the perfect vintage look. Which system do we support?

Emmanuelle Linard
BLACK DELIGHT
Event Provided by The Caregiver Coalition of San Diego County
Are You Providing Care for a Family Member or Friend?
Are you concerned for the well-being of a parent? This free conference for caregivers is offered Friday, January 13, 2017 from 8:30 a.m. to 1:30 p.m. at the San Dieguito United Methodist Church, 170 Calle Magdalena, Encinitas, 92024. Educational programs, community resources, lunch and more. Topics include Taking Care of the Caregiver, Care Options, Difficult Conversations, All About Dementia and advice from a panel of caregivers. A free caregiver resource fair and free respite care is available to those who need someone to look after their loved one during the conference. To register, call 858-268-4432.
DIABETES ....on demand
CHICAGO July 31 - PORTLAND August 2 - NEW YORK August 16 -

DETAILS, ONLINE BOOKING & CONTACT
EXHIBITION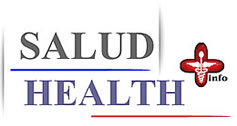 CLOUD CITY
Tomás Saraceno made a structure for the Metropolitan Museum of Art, called « Cloud City ». This is a constellation of large, interconnected modules constructed with transparent and reflective materials. Visitors may enter and walk through these habitat-like, which offer a new way, between dream and futurism, to see the city of New York!
MORE
ONLINE FORECASTING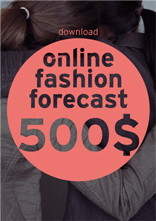 Lidewij Edelkoort and Trend Union are excited to announce their first online trend service, a new fashion forecast that can be downloaded.

Buy Now
BOOK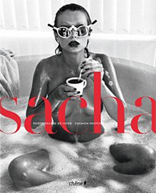 CCCC

This books traces the career of the famous dutch fashion photographer, by presenting the most significant photographs of her intensive production. It is punctuated by decade, mixing photographs and publications but also evidence of numerous personalities from the fashion world, as Lidewij Edelkoort, Kenzo, Claude Brouet, Peter Knapp.
SHOP
MORE TRENDS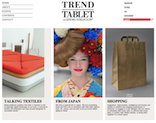 MEDIA TREND
MediaTrend will connect the trends grow, evolve and flowing over the Twitter. Whats is more relevant and can helps us better understand and perceive how important and interest accounts spread their messages to interact in our daily lives. this tool accessed for free is open to comments and new ideas, please contribute and be part of our network .Enjoy!

MORE
EXHIBITION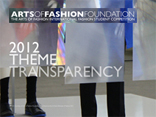 ARCHI COUTURE

An ephemeral exhibition "Archi-couture" is hosted by the Museum les Arts Décoratifs with the collaboration of Maison Lesage. This event shows off the final project of the summer fashion's masterclass, which is lead by a duo of rising star designers who work with a group of selected international fashion students. Fresh and innovative
MAGAZINE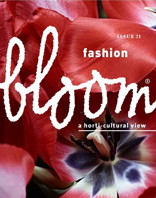 BLOOM on FEBRUARY

Over the last few seasons we have seen flowers starting to bloom everryowhe. From textiles, experimental plants invading dresses and witnessed leaves whirling onto scarves and purses.Therefore, we are getting ready to launch a magazine that is much like our own award wining publication, containing all the types of services and programs serving the community, and....

MORE


CATALOGUE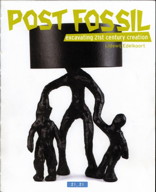 POST FOSSIL
Post Fossil. Excavating 21st century creation. This catalogue was printed on the occasion of the exhibition in Tokyo.
SHOP
CATALOGUE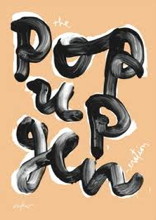 MOSQUITOES AND COLD WEATHER
"Young people born with and behind the screen live in a shadow aera; a no man's land between the second and the third dimension that they wish to connect .."