Over 4,700 sites join DEA Nationwide effort to Take-Back Prescription Drugs

....Prescription drugs are the second most commonly abused category of drugs, behind marijuana and ahead of cocaine, heroin, methamphetamine and other drugs.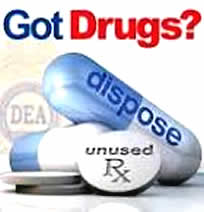 ....Approximately six out of ten teens agree that prescription drugs are easy to get from parent's medicine cabinets, according to The Partnership for a Drug Free America 2009. So it is important to properly dispose of medications that are no longer needed.
....Are unused, unneeded and expired medications filling up your medicine cabinet? Don't know what to do with all of those old prescription drugs? Don't throw expired or unused drugs in the garbage of down the drain! The Drug Enforcement Administration has scheduled the fourth National Prescription Drug Take-Back Day.
..."I encourage every American to take advantage of this valuable opportunity to safely dispose of unused, unneeded, or expired prescription drugs," said Gil Kerlikowkse, Director of National Drug Control Policy. "Preventing these readily available, and ... Continued

.....Little steps can lead to big changes!
...Every year, chronic diseases such as heart disease, cancer and diabetes are responsible for millions of premature deaths.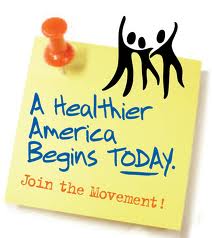 Americans miss 2.5 billion days of work because of these illnesses, and all of that lost productivity adds up to more than $1 trillion. Injuries, unexpected accidents and violence affect people daily in all aspects of life. Unintentional injuries, such as motor vehicle crashes, poisonings and burns, rank among the top 10 causes of death for people aged 44 and younger.
....Catching and preventing these illnesses and incidents before they develop is the key to improving our nation's health. There are so many small steps we can take to begin leading healthier lives; sometimes it just takes a little motivation.
For more than a decade, communities across the country have celebrated National Public Health Week each April by highlighting public health achievements and raising awareness of issues important to improving the public's health. This year, APHA will continue its broad vision to make America the healthiest nation in one generation by addressing the importance of prevention and wellness through the theme "A Healthier America Begins Today: Join the Movement!"

....Let's welcome and enjoy the longer days as Daylight Saving Time begins
....Losing or in this case gaining an hour of sleep does actually have an impact on our internal
clocks. While the body adjusts, the extra hour with sunlight it gives people a chance to go out and do something like walk or take up a new sport, or start up our vegetable garden plans. These recreational activities will boost the energy that helps us adjust to a new schedule and make us happier.
....The time changed on Sunday March 11, 2012 at 2:00:00 A.M! As you go around the house setting clocks ahead, make time to check and replace the batteries in the smoke and carbon monoxide alarms. It's also a great time to prepare all your home safety precautions. If you do not already have a home disaster kit, take this opportunity to make one, keep some extra water, food, flashlights and blankets in the kit in case of an emergency. Once the kit has been created you can use Daylight Savings Time as a chance to do a check-up on the kit each year to discard anything that is out of date, damaged, or that you no longer use.

Demi Lovato joins the National Eating Disorders Awareness Campaign (NEDA)
....Eating disorders such as anorexia and bulimia affect as many as 10 million females and 1 million males in the U.S. according to the National Eating Disorders Association. Singer Demi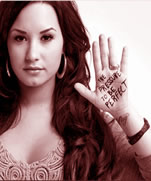 Lovato is collaborating with NEDA in a campaign which aims to raise awareness and support individuals affected by eating disorders.
...."I started overeating when I was about eight; I was a binge eater. I would bake a whole plate of cookies and eat them all. When I turned 12, I was bullied in school and they called me fat. I went from being an overeater to an undereater and lost about 30lbs." Lovato said.
....Lovato's work in raising awareness about eating disorders does not end with her collaboration with NEDA. She is giving fans an insider view to her very personal battle with a new documentary "Demi Lovato: Stay Strong" airing March 6. Partnered with MTV, the documentary follows Lovato into her most private moments as she deals with a very public eating disorder and self-harming.
To spread her message on the eating disorders, Lovato tweeted from her account @ddlovato several messages and has been getting all kinds of answers and support from her near 6 million followers.From the last week of Febuary she tweeted:
>24 million Americans are affected by eating disorders. Everybody Knows Somebody. #NEDAwareness."
>"Most models are thinner than 98% of Americans. Instead of trying to change our bodies, how about we try to change our culture? #NEDAwareness"
>Research funding per individual: Alzheimer's $88, Schizophrenia $81, Autism $44. Eating disorders? $0.93. Insufficient. #NEDAwareness
"I wanted to share my story but I knew it had to be honest, it had to be real," Lovato said in a statement according to MTV. "If opening up and sharing my story inspires even one person to stay strong or to get the help they need, I've succeeded.".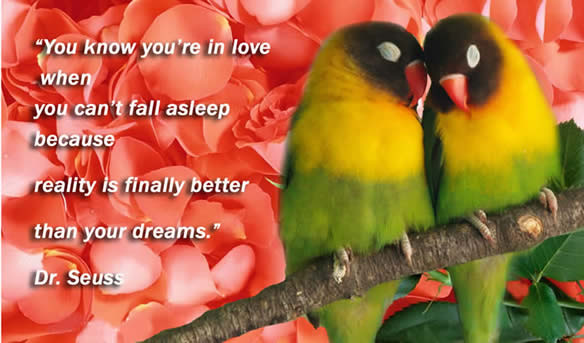 Spread the Word, Not the Flu! March It's Not too late to Get the Shot.
The flu season is in full swing as California reported widespread influenza activity, according to data reported by state and territorial epidemiologists and published by the Centers for Disease Control and Prevention. Flu season can last until May with most cases occurring between late winter and early spring. Since influenza is a serious illness that can often lead to a hospital stay and can even be fatal.Flu vaccination is recommended for all Californians six months and older.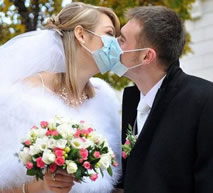 "March it's not too late to be vaccinated against seasonal flu.There is plenty of flu vaccine available" said Dr. Ron Chapman, director of the California Department of Public Health (CDPH) and state public health officer. "Everyone older than six months should get the protection provided by an annual flu vaccine. Children as young as two can get vaccinated via nasal spray, instead of a needle."
Since the flu season can last through May, it is not too late to get a flu vaccine. Influenza is a contagious disease that can be spread before symptoms appear, and nationwide is responsible for 200,000 hospital admissions annually. Many patients and residents are at risk for

serious complications or death from influenza and may not be fully protected by vaccination.
The seasonal flu vaccine is recommended for everyone over 6 months of age and includes protection against the H1N1 strain. It is particularly important for people at high risk of complications, including pregnant women, people with chronic diseases such as diabetes, children and older adults to be vaccinated. This year's vaccine will protect against the H1N1 strain, as well as H3N2 and influenza B.
The California Health Department reminds you that: Taking care of your health is your best protection. In addition to the flu vaccine, to stay healthy you, and your loved ones should have a healthy diet, drink plenty of water, exercise, and have enough rest.

A healthy heart is the best gift on Valentine's Day and all year.
San Diego County officials and community partners kicked off the "Love Your Heart" initiative to help residents take charge of their own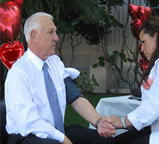 health by offering free blood pressure screenings.
On February 14, residents will be able to have their blood pressure checked at 15 County sites across the region, including all County Public Health Centers. Blood pressure checks are also available at many retail pharmacies, shopping centers and through healthcare providers.
"Heart disease remains one of our most serious health risks," said Chairman Ron Roberts, San Diego County Board of Supervisors. "You can strike back by getting your blood pressure checked. It is one of the best ways residents can take charge of their health and the first step on maintaining or improving heart health."
For more information please select HERE or download the English Handout in PDF format

Carlsbad kindergartner suspected to have serious infection
A kindergarten student who attends Poinsettia Elementary School in the Carlsbad Unified School District is suspected of infection with bacteria known to cause Meningococcal disease. A serious illness in children and adolescents that can infect the blood and cause inflammation of the tissues covering the brain and the spinal cord.
"Meningococcal disease is spread through close contact with the ill person. Parents should be alert for any signs of infection." said Wilma Wooten, M.D., M.P.H, County Public Health Officer.
Symptoms may include fever, intense headache, stiff neck, and/or rash that does not blanch under pressure. If your child develops any of these symptoms, you should immediately contact your healthcare provider or emergency room to arrange for an evaluation for possible Meningococcal disease, as this infection is very serious and contagious. To find out more information about this vaccine-preventable disease, please go to www.sdiz.org.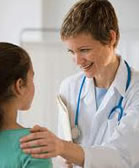 Health Officials Recommend Preteen and Teen Vaccinations
February 12-18 is Preteen Vaccine Week and the County Health and Human Services Agency (HHSA) encourages parents to immunize their adolescent children. Vaccines are available at doctors' offices, community clinics, and many pharmacies. People with no medical insurance can get vaccinated at one of the County's seven public health centers.
The goal of 2012's Preteen Vaccine Week campaign is raise awareness about California's Tdap requirement for incoming 7th grade students and to promote getting a preteen check-up.
This doctor's visit is a great opportunity for parents and preteens to discuss the challenges of growing up with their health care providers, such as eating right, standing up to peer pressure, drugs and alcohol, and any other concerns. If your child has not yet had a preteen check-up, give them a healthy start as an adolescent and make an appointment today!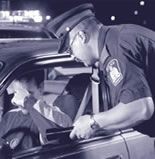 Did you have a designated driver?
On February 4, 2012 the San Diego Police Department conducted DUI checkpoints. No doubt about it, Super Bowl Sunday was a great excuse for a party. But party smart and be sure to have a designated driver before you start.
In 2010, more than 10,000 people were killed nationally in motor vehicle traffic crashes that involved at least one driver with a blood alcohol concentration of .08 or higher. In California, this deadly crime led to 791 deaths because someone failed to designate a sober driver.
"The message is simple, Drive Sober or Get Pulled Over. Drinking alcohol and driving do not mix. If you plan to consume alcohol, don't get behind the wheel of a vehicle or ride a motorcycle," said Officer Mark McCullough.

American Academy of Pediatrics emphasizes importance of vaccination after measles cases reported in Indiana
An estimated 200,000 people from across the U.S. mingled in the Super Bowl Village in Indianapolis this month, and at least one of them was infected with measles -- a highly contagious virus. It is a reminder of how important it is to maintain high immunization rates against vaccine-preventable diseases, said Robert W. Block, MD, FAAP, president of the American Academy of Pediatrics (AAP).
"Measles spreads so easily that just being in the same room with an infected person can cause an un-immunized person to become infected," said Dr. Block. "You simply cannot predict when you or your child will come into contact with someone who has a vaccine-preventable disease. That's why it's so important to make sure your family is vaccinated. We hope that high immunization rates will protect those in the crowd at Indianapolis."
The Indiana State Department of Health is tracking two confirmed and two probable cases of measles in the state.To find out more information about this vaccine-preventable disease, please go to www.sdiz.org.

First lady Michelle Obama visits Southern California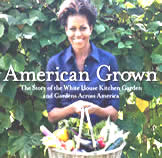 Nutrition experts point to food deserts as a key reason why obesity and weight-related ailments such as diabetes, cardioscular diseases and hypertension beleaguer inner-city residents. From last July, the first lady announced nationwide commitments to open or expand stores in areas with limited access to healthy food.
Mrs. Obama's began the heart month by visiting the site of future supermarket Northgate Gonzales Market in Inglewood California to promote her efforts to provide healthier food options in traditionally underserved areas. The new Northgate Gonzales Markets is a product of the California FreshWorks Fund... Continued

NLF Play 60 Challenge
Childhood obesity rates are at an all-time high: today, nearly one in three kids and teens in the United States are obese or overweight. We know that physical activity produces overall physical, psychological and social benefits,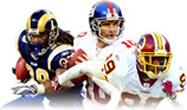 and that inactive children are likely to become inactive adults. That's why the National Football League and the American Heart Association have teamed up to create the NFL PLAY 60 Challenge (formerly What Moves U), a program that inspires kids to get the recommended 60 minutes of physical activity a day in school and at home. It also helps schools become places that encourage physically active lifestyles year-round.
The American Heart Association, San Diego Chargers, and the Santee School District are excited to announce that they are bringing the NFL Play 60 Challenge to all district students grades 6-8. More than 2,200 students from the district's 9 middle schools are making the pledge to be more active.
The campaign kicks-off was at Rio Seco Middle School in Santee. The program will culminate on March 26 and 29 with special Jr. Chargers Training Camps held at two locations in the district. Students from across the district will have the opportunity to attend one of these events. The camps will feature fun drills and activities to keep kids moving and will include special guests from the Chargers organization.


Supervisor Pam Slater-Price
Honored with Life Time Achievement Award

At the 68th Annual Installation dinner of the Solana Beach Chamber of Commerce, President Carolyn Cohen, presented Supervisor Pam Slater-Price with an Honorary Lifetime Achievement Award for her 20+ years of service to the Solana Beach Business Community, the City of Solana Beach and the San Diego Region.
Mayor Joe Kellejian, was the keynote speaker for this special evening held at the Lomas Santa Fe Country Club. The Mayor also swore in the 2012 the Solana Beach Chamber of Commerce Board Members.

Yes on Prop. 29 Delivers Message to Big Tobacco
San Diego February 1, 2012 - Proposition 29 supporters launched their campaign today with a powerful symbol that popped up in Sacramento and 21 other cities stretching from Chico to San Diego.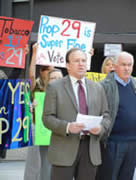 Local supporters of Prop 29, the California Cancer Research Act, that will be on the June 5th primary ballot, met at the San Diego City Concourse to make their case that big tobacco is funding the opposition and to warn California voters.
"We're here to tell voters the truth: Voting Yes on Prop 29 will save lives, keep kids from smoking and may just help us find a cure," said Jim Gogek, chair of the Leadership Board of the American Lung Association in California, San Diego Office, and expert on tobacco control. "We think the choice is very simple. You are either with us – and vote yes, or you believe tobacco's big lies."
"Tobacco use remains the leading cause of preventable deaths in California, but the tremendous decline in smoking in California appears to have stalled," said John P. Pierce PhD, renowned tobacco control researcher, Associate Director of Moores UCSD Cancer Center, and volunteer with the American Cancer Society. "Part of the money raised by Prop 29 will go to counter the uptick in kids smoking that we are seeing. The other part will go for research to get better cancer treatments.
---