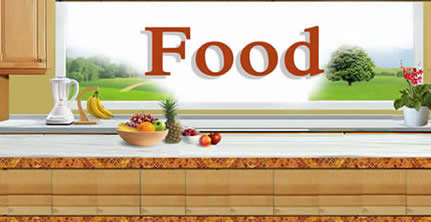 1 in 6 Americans may get sick from food poisoning this year.
Food poisoning (also referred to as foodborne illness) is a serious public health threat in the United States. In fact, the Centers for Disease Control and Prevention (CDC) estimates that 48 million people get food poisoning each year, resulting in roughly 128,000 hospitalizations and 3,000 deaths. Children, the elderly, and those with weakened immune systems are especially at risk of contracting food poisoning, but there are practical steps that families can take at home to help reduce their risk of getting sick.
February is the National Chocolate Month!
Cervical cancer is nearly 100 percent preventable, yet according to the American Cancer Society, an estimated 13,000 new cases of invasive cervical cancer will be diagnosed in 2002 and about 4,100 women will die of the disease. The good news is that cervical cancer is preventable and curable if it is detected early.
The United States Congress designated January as Cervical Health Awareness Month. During January, you may wish to highlight issues related to cervical cancer, HPV disease and the importance of early detection.

Everyone knows the great feeling of sweet chocolate melting in your mouth. Chocolate melts as a result of its fusion point being slightly below the body's temperature and, due to the increase of serotonin in the brain, it produces a feeling of pleasure.
Even though there are several studies on the benefits of chocolate, we still don't know all or everything about them. However, it is true that, since... Continued