"Just an inch of standing water is all it takes for mosquitoes to breed- and West Nile Virus to spread!"
West Nile Outbreak on Track to Be Worst Ever




WNV Poster PDF
....The CDC repeated its warning that this year may have the highest number of West Nile diseasecases reported. Health officials expect the mosquito-borne disease to continue to peak into September and early October.
"We're in the midst of one of the largest West Nile virus outbreaks ever seen in the United States.We think the numbers may come close to or even exceed the total reported in 2002 and 2003. Both of which were severe West Nile virus years." Dr. Lyle Petersen, the director of the CDC's Vector-Borne Infectious Disease Division, said
Symptoms are often mild and many people stricken do not see a doctor, meaning cases are likely underreported. Victims may suffer fever and aches that can become severe or even cause death, especially in the elderly, children and other at-risk groups. There is no specific treatment for the infection.
San Diego County hasn't had a serious case of the disease in years, thanks in part to aggressive County mosquito-control and West Nile awareness campaigns.
National Wilderness Month reminds us that we benefit greatly from experiences in nature.
Enjoy Nature, and Take Time to Play at Parks All Around San Diego County

.....When was the last time you took your kids to a County park? This Summer come to celebrate special events in Bonita, Campo, Julian, Pala and Ramona — or just enjoy one of the County's 30-plus parks and preserves!
"Holidays and weekends are a great opportunity to explore one of our parks or preserves," said San Diego County Board of Supervisors Chairman Ron Roberts. "The truth is there is something for everybody at County parks, and a County park for just about everybody."
Heat has Been a Major Killer

.....Heat was responsible for more deaths in the U.S. than any other weather-related cause between 2002 and 2011, according to the National Weather Service. There were more deaths from heat than hurricanes or tornadoes.
"Even short periods of exposure to high temperatures can cause serious health problems," said Wilma Wooten, M.D., M.P.H., County Public Health Officer.
This summer's heat has already broken records around the country and is expected to continue. Elderly people, especially 65 years and older, infants and children and people with chronic medical conditions are more prone to heat stress. Neighbors of the elderly, especially those living alone, should check on their well-being. If you don't have air conditioning in your home, go to a public place such as a shopping mall, library or senior center to stay cool.
Cool Zones offer a place for people to escape mid-day summer heat and reduce their own air conditioning use. County of San Diego Aging and Independence Services coordinates the Cool Zone program and designates the sites, located in libraries, senior centers and public buildings. Please call 800 510 2020 for location information, or click on the square with the polar bear to view a PDF list of all participating Cool Zone sites in San Diego County.
7th Graders Need Pertussis Vaccine to Return to School



...Last year, a new law went into effect requiring a whooping cough booster shot or Tdap before
middle and high school students could re-enter school.This year, all students going into 7th grade will be required to show proof of having received the pertussis booster shot or they will not be allowed in school. This includes current students, new students and transfer students in both public and private schools. Students who have already received the vaccine simply need to supply proof to the school. County Health and Human Services Agency (HHSA) officials are urging parents to ensure their 11- and 12-year-old children have been immunized against pertussis, also known as whooping cough, before they get back to school.
...Parents can obtain the vaccines, including the Tdap booster shot, for themselves and their children through their primary care physicians. Local retail pharmacies offer vaccinations for a fee, and anyone who is not covered by a medical insurance plan can get the shot from a County Public Health Center at little or no cost. For more information about whooping cough and ongoing vaccination clinics, call the HHSA Immunization Branch at (866) 358-2966, or visit www.sdiz.org.
Three Squirrels on Palomar Mountain
Test Positive for Plague

.....Three ground squirrels trapped during routine monitoring on Palomar Mountain have tested positive for plague. County vector control officials said the squirrels represented a low risk of transmission because their blood tests showed their exposure to the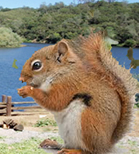 bacteria was not recent, and because they did not carry large numbers of the types of fleas that could transmit the disease. Two of the squirrels were trapped at Cedar Grove Campground; the third was trapped at Doane Valley Campground.
Jack Miller, director of the County Department of Environmental Health, said it was not unusual for animals to test positive for plague in the county's local mountains during summer months. He said the public could take simple steps to protect themselves from possible exposure when camping and visiting parks by avoiding coming into contact with squirrels and the fleas they carry.
Some publications are available in PDF for downloading and require Adobe Acrobat Reader®. It is safe
and free
Our latest issue is available at your nearest Library branch!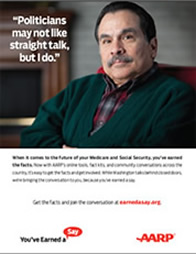 "Vector Control Program provides free mosquito fish to control mosquitoes in backyard water sources"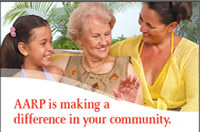 Habla Español?
Lea la version digital