Zika Virus: What You Should Know
The Zika virus, first identified in Uganda in 1947, is transmitted by the same type of mosquito that carries dengue virus, yellow fever virus and Chikungunya.
The more people get infected, the more likely the virus is to spread.
A mosquito bites an infected person and then passes those viruses to other people it bites.People infected with Zika virus don't infect one another. But, just as with malaria, people are the source for spreading the virus. A female mosquito bites an infected person and then can carry the virus to the next person she bites, so when people travel,they can bring the virus with them.
---
State Public Health Officer Urges Travelers
to Protect Against Mosquito-Borne Diseases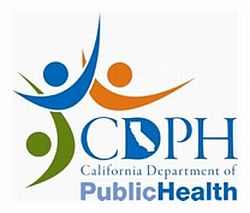 California Department of Public Health (CDPH) Director and State Public Health Officer Dr. Karen Smith is urging Californians to protect themselves against mosquito bites if traveling to Mexico or Latin America, where there have been increased reports of the mosquito-borne diseases chikungunya and dengue.
"We want all Californians to be extra careful when traveling to these regions and take steps to avoid mosquito bites," Dr. Smith said. "The mosquitoes that transmit chikungunya and dengue are aggressive daytime biters."
Chikungunya is a viral disease characterized by acute onset of fever and severe joint pain. Dengue, another viral disease, is characterized by high fever, severe headache, muscle and joint pain, rash, and in severe cases bleeding manifestations. For both, treatment is supportive, the disease is not contagious person to person, and there is no vaccine.
For 2015, 164 cases of chikungunya and 90 cases of dengue have been reported in California residents, all with a history of travel to areas where transmission of these diseases occurs.
If you have returned from an affected region and have fever with joint pain or rash within the two weeks following your return, please contact your medical provider and tell the doctor where you have traveled. If your doctor suspects chikungunya or dengue, please protect yourself against mosquito bites until you recover. This will prevent spread of the virus to mosquitoes and potentially humans here in California.
San Diego Vector Control Program

urged people to