The Cool Zone sites are open now.
The "Cool Zone" sites are locations that encourage people to share air conditioning during the heat of the day in order to protect their health, and reduce their individual energy costs. Cool Zones are designated, air-conditioned buildings, identified by a Polar Bear Cool Zone logo.There are more than 115 locations throughout San Diego County. To find the "Cool Zone" site closest to your home please visit: http://www.Cool Zone.org
Quench Your Thirst with Fresh Foods!
When the temperature rises, consider your favorite fruits and vegetables. What a wonderful way to quench thirst, and consume vitamins, fiber, antioxidants and good food!
Before handling or consuming any raw produce you should thoroughly wash your hands, and then wash the produce under cool, running water.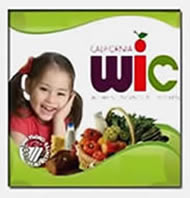 Planning a Trip to the Beach?

The Department of Environmental Health (DEH)
If you're looking for a relaxing place to spend the day or weekend with family, a warm, sunny beach could be the perfect place. Our beaches are a precious natural resource to those that live and visit San Diego County. Poor water quality at our beaches not only threatens the health of swimmers and beachgoers but also hurts San Diego's ocean-dependent economy.
The Department of Environmental Health's Beach and Bay Water Quality Monitoring Program protects the public health of millions of residents and visitors each year through beach water testing, public education, outreach, and ...
...........
DIGITAL EDITION

County officials again urged people to
From the start of May, the number of dead birds testing positive for West Nile virus in San Diego County has spiked, prompting County environmental health officials to remind people to protect themselves from mosquitoes that can transmit the disease to humans.
In addition to the dead birds, the County's vector control program has also found two mosquito "batches" that have tested positive for West Nile virus.

"These are signs that 2015 might be another tough year in our county for West Nile virus, so people should remember to protect themselves and their families," said County Department of Environmental Health Director Elizabeth Pozzebon. "Get rid of standing water around properties where mosquitoes can breed, wear insect repellent when outdoors and report dead birds."
Report dead birds and green, neglected swimming pools by calling County Vector Control at 858-694-2888 or by email to: vector@sdcounty.ca.gov
Our digital magazine makes it easy for you to read on your computer or mobile device.

Click on a magazine cover to view it within your browser.

New Campaign to Fight Scammers
Who Seek to Snare Seniors

Paula's mother-in-law couldn't sleep as she worried about her grandson, Will. An official from Peru called to alert her that Will was responsible for an accident where a toddler died.

He was in jail and faced 10 years in confinement. If she provided money, that sentence might be reduced. She needed to act quickly and not involve anyone...

A new species of mosquitoes in our Neighborhood

The Aedes aegypti mosquito is black with white stripes and is smaller than native San Diego mosquitoes.This mosquito is an aggressive biter both indoors and outdoors, especially during the day.