Eating fruit provides a variety of health benefits.
Fruits contain many vitamins and minerals that help your child grow and stay healthy. People who eat more fruits in an overall healthy diet have lower risks of some chronic diseases. Include fruits in meals and snacks every day. Fruits may be fresh, frozen, canned, or dried, and may be whole, cut-up, or pureed.
Choose canned fruits packed in water or 100% juice instead of syrup, because light or heavy syrup adds sugar and calories.
Want to quit?
"Tobacco use is leading preventable cause of death worldwide. Help stop a global killer –nearly 6 million deaths a year." Surgeon General Report. Regina Benjamin, MD
Want to Quit? Call Now: 1800 NO BUTTS

First human death in 2013
from West Nile virus in California
....Last year, California saw 479 human West Nile virus cases, with 20 deaths. The California Department of Public Health has announced that a Sacramento County male has become the first human in the state to die from the West Nile virus this year. Details about the man were not released because of health privacy laws.
....Other counties – Merced, Los Angeles, Fresno, Orange, Ventura and Yuba – already had reported the presence of the virus...
---
Hepatitis A Outbreak
Associated with Frozen Berry Blend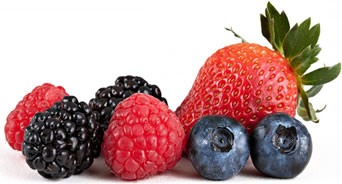 Local cases of hepatitis A, which are part of a five-state outbreak, have prompted a warning to consumers not to eat Townsend Farms Organic Antioxidant Blend of frozen berries sold through Costco stores.
The outbreak that has been linked to at least 30 cases, including six in California.It is being investigated by the San Diego County Health and Human Services Agency, the Centers for Disease Control and Prevention, the federal Food and Drug Administration, and the California Department of Public Health.
The two local individuals with hepatitis A both reported eating the frozen berry blend purchased from Costco. The number of cases in San Diego County and in this outbreak may increase...
No matter where you stand politically, you have to admit the Obamas stay in great physical shape. The man is credited for getting them there -- Cornell McClellan -- was the keynote speaker at the June 13 Vital Aging Conference: Eating Well and Staying Active.
McClellan, a 55-year-old grandfather, began his health and fitness career in his 20s as a student of Karate. He now owns Naturally Fit, Inc., a Chicago training and wellness center. He met Michelle Obama 15 years ago and became her personal trainer, then started working with Barack three years later. He regularly flies to Washington, D.C., to make sure the First Lady's arms remain sculpted and her husband keeps a fitness workout in his busy schedule. McClellan is also a member of the President's Council on Fitness, Sports, and Nutrition.
Cornell McClellan was the KeyNote Speaker at the Vital Aging 2013. The free Vital Aging Conference was held at these two venues: Liberty Station and the San Marcos Community Center.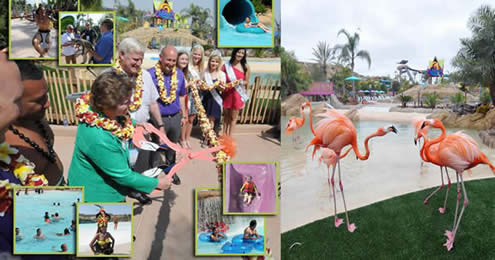 Aquatica SeaWorld's waterpark
in Chula Vista is finally open to the public!
Arriving just in time, the new and improved water park in Chula Vista opened to the public with a dedication ceremony featureding Aquatica™ Hula dancers who brought delight to the audience, Mayor Cheryl Cox, former San Diego Mayor Jerry Sanders, county Supervisor Greg Cox, and the South Bay-area beauty pageant winners.
SeaWorld Parks inspire millions through the power of entertainment, to celebrate, connect with others, and care for the natural world. Aquatica in Chula Vista, San Diego is a lushly landscaped waterpark with up-close animal experiences, high speed thrills and the amenities of a beachside resort. Called Aquatica SeaWorld Waterpark, the facility includes spruced-up water slides, new lush landscaping and up-close animal encounters.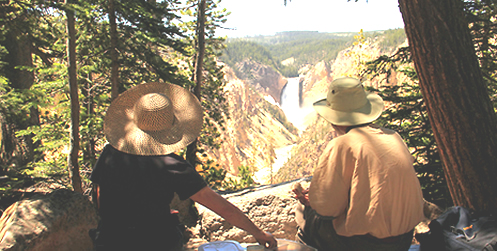 Participate in the National Trails Day
Get out there and enjoy!
America's 200,000 miles of trails allow us access to the natural world for recreation, education, exploration, solitude, inspiration, and much more. Trails give us a means to support good physical and mental health; they provide us with a chance to breathe fresh air, get our hearts pumping, and escape from our stresses. All it takes is a willingness to use them!
How do Trails Make You Healthy? Trails give you the opportunity to get your heart pumping, lungs expanding, and muscles working at various levels of difficulty, thereby improving your physical as well as mental well-being. With obesity rates skyrocketing, exercise is increasingly important, and trails provide a wide variety of opportunities for being physically active.
National Trails Day® also aims to highlight the important work thousands of volunteers do each year to take care of America's trails. Trails do not just magically appear for our enjoyment; their construction and maintenance takes hours of dedicated planning and labor. So give thanks to your local volunteers and consider taking a day to give back to your favorite trail.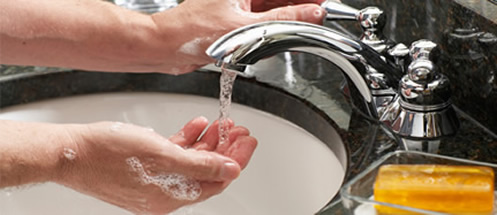 Handwashing prevent infections and illness at home, school and work
Hands pick up germs, spreading them from surface to surface, food to food and person to person.
According to the Centers for Disease Control, "the most important thing you can do to keep from getting sick is to wash you hands." Judicious hand washing can prevent not only common diseases like colds, but also more serious diseases like hepatitis A, meningitis, and infectious diarrhea.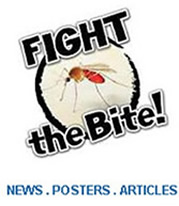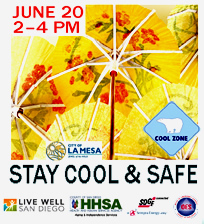 You've Earned a Say
..... When it comes to the future of Social Security and Medicare, elected leaders are usually talking to each other — not to people who depend on these benefits to survive every month.That's not right. Without the voice of those who earned these protections through years of hard work, closed-door conversations taking place in Washington are meaningless. .... America needs to strengthen the important safety nets of Social Security and Medicare, but it can't happen without hearing from those who know their value better than anyone.