Grandparents Build a Second Nest
---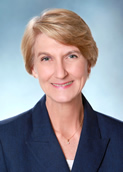 By Ellen Schmeding, Director, County Aging & Independence Services
As Jeanne Salvadori turned 60, she envisioned joining her husband, Larry, on European trips, enjoying more bird watching and joining a gym. Instead, the couple became parents again ... of four, all under the age of 8.
One September afternoon in 2010, a representative from the County's Childrens Services called to tell them that their grandchildren had been removed from their parents' care and that the Salvadoris could take them into their home or the youngsters would go into foster care, likely split among different foster families.
"Given that kind of choice, of course we were going to take them," Jeanne says. "Wouldn't you do the same?"
The couple had known that both parents had their challenges and "they brought out the worst in each other." Their son was living in a drug rehabilitation center and his young wife couldn't keep up with all the responsibilities of running the household alone.
But these grandparents never imagined going from having each child visit one night a month to full-time parenting of them all, complete with potty training...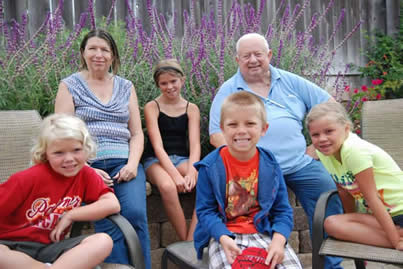 Jeanne and Larry Salvadori with their grandchildren (from left) Kaylie, 7; Mariah, 10; Brayden, 5; and Dylan, 8.
... Now three years later, Jeanne and Larry, 75, admit they're exhausted, especially now that the kids are involved with different afterschool activities, but "we would make the same decision. We wouldn't change any- thing."
The Salvadoris are among 21,000 other grandparents and family relatives in San Diego County who are raising grandchildren. Board of Supervisors Chairman Greg Cox has spearheaded a campaign to assist these families with resources and support.
On Sept. 7, the day before National Grandparents Day, the County Aging & Independence Services will join with the YMCA Kinship Program, 2-1-1, First 5 San Diego, the Grandparents Connection, Rose House and other partners for the second Grandparents Raising Grandchildren symposium.
Jeanne will be one of the keynote speakers. Not only can she identify with her audience, but she is also an employee with the County Office of Education. Ironically, she was asked to be a member of the Grandparents Raising Grandchildren committee representing the Office of Education before the committee members realized her re-parenting situation.
"I want to speak, not so much that our story is unique, but I want to share the importance of (grandparents and other relatives) connecting with the schools," Jeanne says. "It's important that the kids know that there are other adults around who care."
Jeanne and Larry are proud that their grandchildren are doing well in school.
The best part of being his grandkids' guardian for Larry is that "I get to brag again," he says. "We have supported them and have helped them be successful." Their achievements are particularly noteworthy since the youngsters needed to adjust to a new school and school district. And (the oldest) Mariah ran for class historian. "She came in second from among 15 other candidates and only lost by a few votes," says Larry.
As much as they've embraced their grandchildren and feathered this second nest, the Salvadoris still hope that eventually the kids can live with their dad again. Tragically, their mother died at age 26 of natural causes just over a year ago. But their father has been drug-free for nearly three years and is actively involved with his children. He has had trouble finding employment, however, so he's not in a financial position to support his family. But maybe one day.
If the grandkids need to remain with their grandparents, Larry puts the situation into perspective: "When Brayden is through with college, I'll only be 93."
---
---
For updates about the event or more information, visit: www.211sandiego.org/grandparents.
You can register by calling (855) 238-5978 from 8:00 am-4:30 pm
for assistance.

..
This page en Español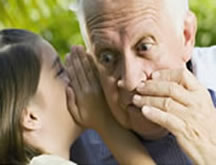 Saturday, September 7, 2013
.
REGISTER

NOW
..
You can register by calling (855) 238-5978
from 8:00 am-4:30 pm
for assistance.
MONDAY SEPT 9th.
Minimizing the Effects of Arthritis in Your Hands
Learn what you can do to protect your hands in your everyday activities of daily living. Practical information and ideas will be shared by a licensed Occupational Therapist from the Sharp Memorial Rehabilitation Department who specializes in hand therapy and injury prevention training.
Time:from 1 to 2 p.m.
Place: at the Sharp Memorial Outpatient Pavilion, Classroom A, 3075 Health Center Dr., San Diego. Registration required. Call 1-800-827-4277 or register online at www.sharp.com.
Fall Prevention Awareness Week is Sept. 22 to 28
Fall Prevention Events Scheduled
AIS Health Promotion Unit has been working with community partners to set up free regional events to provide wellness and balance screenings, fall prevention speakers, exhibitors and more. Here is the schedule:
• Sept. 24 (Tuesday) from 8:30 a.m. to noon at the North County Inland Center, 15905 Pomerado Rd., Poway 92064.
• Sept. 25 (Wednesday) from 8:30 a.m. to 1 p.m. at the Gary and Mary West Senior Wellness Center, 1525 4th Ave., San Diego 92101.
• Sept. 25 (Wednesday) from 12:30 to 4 p.m. at the Carlsbad Senior Center, 799 Pine Ave., Carlsbad 92008
• Sept. 26 (Thursday) from 8:30 a.m. to 12:30 p.m. at the Chula Vista Elks Lodge, 901 Elks Lane, Chula Vista 91910.
• Sept. 27 (Friday) from 8:30 a.m. to 1 p.m. at the La Mesa Community Center, 4975 Memorial Dr., La Mesa 91942.
• Sept. 27 (Friday) from 9 a.m. to noon at the United Methodist Church, 490 S. Melrose Dr., Vista 92081.
To register, call (619) 401-3929. Leave your name, contact information and choice of event.
TUESDAY SEPT 24th.
"Walk A Day In Someone Else's Shoes"
Time: from 9:30 a.m.-1:00 p.m.
Place: at the Barnhart Cancer Center
located behind the Sharp Chula Vista Medical Center.
This event is a great opportunity for Seniors and Caregivers to come out and take advantage of Free Screenings
and obtain valuable resources from service providers in our community.
The registration is now open, so please call 1-800-82-SHARP (1-800-827-4277) to reserve your spot.
There will be light snacks and refreshments as well as Opportunity drawings for the entire event.
FRIDAY OCT. 4th
"Dancing for Your Health" Bailando por su Salud
Time: from 7:00 to 9:30 p.m.
Place: at the Elks Lodge, 901 Elks Lane Chula Vista, CA 91910.
This is a free event, but we ask attendees to bring a donation of non-expired canned or packaged food items to support the San Diego Food Bank. Call today to reserve your spot: 1-877-926-8300