Help is Available for grandparents
Just ask for it!
Raising a grandchild is a full time job and it takes a toll every day, to be a patient, kind, skillful, communicative, active, and optimistic parent for your grandchildren. You may feel alone in a rollercoster of activities, and sometimes overwhelmed. Fortunately, San Diego County has many resources for our families. Do not hesitate to ask for help or seek services in your community for yourself and your grandchildren.
1800-510-2020
Grandparents Build a Second Nest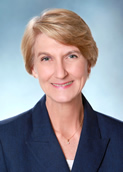 By Ellen Schmeding, Director, County Aging & Independence Services
As Jeanne Salvadori turned 60, she envisioned joining her husband, Larry, on European trips, enjoying more bird watching and joining a gym. Instead, the couple became parents again ... of four, all under the age of 8.
One September afternoon in 2010, a representative from the County's Childrens Services called to tell them that their grandchildren had been removed from their parents' care and that the Salvadoris could take them into their home or the youngsters would go into foster care, likely split among different foster families.
"Given that kind of choice, of course we were going to take them," Jeanne says. "Wouldn't you do the same?"
---
Grandparents Raising Grandchildren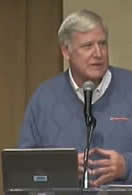 By Greg Cox, San Diego County Board of Supervisors
For generations, grandparents have passed down life lessons to their grandchildren, from teaching them how grandparents have passed down life lessons to their grandchildren- from teaching them how to throw a baseballto throw a baseball to how to bake cookies, but....
Today's world is much more complicated and economic difficulties and societal changes, including widespread substance abuse, have thrust many grandparents into roles as surrogate parents to their grandchildren. To protect their grandchildren, many grandparents must immediately learn to navigate a complicated, fast-changing world where synthetic drugs are sold in convenience stores and sexual predators prowl social networking web sites.
---
Symposium For Grandparents, Relatives
By Denise Nelesen, County Aging & Independence Services
If you are a grandparent (or other relative caregiver) raising a grandchild, mark your calendar for this year's Grandparents Raising Grandchildren symposium from 9 a.m. to 2 p.m. Saturday, Sept. 7, 2013. In addition to grandparent Jeanne Salvadori (featured in this publication), speakers at the event include:
— Stacey Walker, whose mother was murdered when he was 4. He and his younger sister were raised by his grandmother in Iowa. Stacey honors his grandmother by speaking out for policies that support "grandfamilies." He is a successful program coordinator with the Case Foundation.
— Rev. Dr. Clifford Barnett, pastor of a Wilmington, N.C., church, established a Grandparents as Parents group, which has sparked support groups at schools nearby for grandparents raising relatives.
There will be 4 locations for the Sept. 7 symposium:
• Main site - Jacobs Center, 404 Euclid Ave., San Diego 92114. Keynote speakers at this event will be webcast to the following regional sites:
• South Bay - Parkway Community Center, 373 Park Way, Chula Vista 91910
• East County - Meridian Baptist Church, 660 S. 3rd St., El Cajon 92019
• North County - San Marcos Civic Center, 1 Civic Center Dr., San Marcos 92096.

For updates about the event or more information, visit: www.211sandiego.org/grandparents.
You can register by calling (855) 238-5978 from 8:00 am-4:30 pm
for assistance.
---
Grandparenting Can Provide Continuity, Values, Traditions, and Success in a Child's Life.
The "Grandparents Raising Grandchildren Symposium" is planned especially for grandparents (or other relative caregiver) who struggle with parenting issues that are far different from their parenting time.
The "Grandparents Raising Grandchildren Symposium" is especially for our community's elders who are trying to keep up with the day-to-day details of their grandkids' lives, and will offer information from housing, parenting, safety, legal rights, and other expert assistance in resolving grandparenting issues.

For grandchildren who have been raised by grandparents, it is a really wonderfulexperience. It's a really moving experience, that may play in the heart a very special piece of music. One suggestion would be"Wonderful World" by Louis Armstrong, who spent the first years of his life with his grandmother, Josephine Armstrong. .......... Continued
---

---

The 2013 Great California ShakeOut earthquake drill is on October 17 at 10:17am, and already more than 6 million people have been registered! Registration has more than doubled in the last month as school districts, organizations, and individuals have renewed their commitment to participate again this year, along with many first time participants. Thank you!
We're all in this together! Over the past 5 years we've seen that when more people register, many more are motivated to participate and get prepared. How many people will practice earthquake safety and get prepared this year because you, your organization, or your school is leading the way?
Join The Great California Shake Out! October 17 at 10:17am
..
This page en Español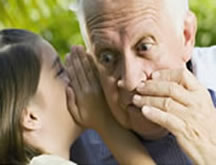 Saturday, September 7, 2013
.
You can register by calling (855) 238-5978
from 8:00 am-4:30 pm
for assistance.
.
REGISTER

NOW

Fall Prevention Awareness Week is Sept. 22 to 28
TUESDAY SEPT 24th.
"Walk A Day In Someone Else's Shoes"
Time: from 9:30 a.m.-1:00 p.m.
Place: at the Barnhart Cancer Center
located behind the Sharp Chula Vista Medical Center.
This is a great opportunity for Seniors and Caregivers to come out and take advantage of Free Screenings
and obtain valuable resources from service providers in our community.
The registration is now open, so please
call 1-800-82-SHARP (1-800-827-4277)
to reserve your spot.
There will be light snacks and refreshments as well as Opportunity drawings for the entire event.
FRIDAY OCT. 4th
"Dancing for Your Health" Bailando por su Salud
Time: from 7:00 to 9:30 p.m.
Place: at the Elks Lodge, 901 Elks Lane Chula Vista, CA 91910.
This is a free event, but we ask attendees to bring a donation of non-expired canned or packaged food items to support the San Diego Food Bank. Call today to reserve your spot: 1-877-926-8300
Grandparents Raising Grandchildren 2012