More events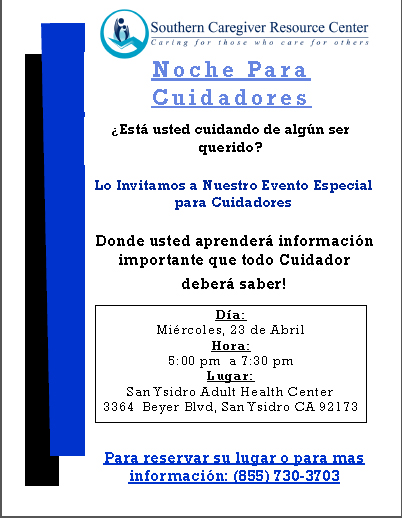 ~> May 2014
• Thursday • June 12 • 2014
Register NOW
Coming in August :
Silence is Not Golden
Elder abuse reports

Mandated Reporters Can Make Elder Abuse Reports Online
An online referral system is now available for mandated reporters, such as health and social service professionals, to report suspected elder or dependent adult abuse through the following URL:
AISWebReferral.org

Users to the online system will need to register when they first use the link and the County Aging & Independence Services will need to approve the account. Online users will not need to call in an initial report or send a follow-up written report.

The online system is not available for the general public, who should still report potential abuse through the AIS Call Center:

1 (800) 510-2020.
The day was filled with a variety of activities,lots of learning about healthy living, dancing - and oodles of laughter. There was a definite increase in health awareness and education related to nutrition and wellness for all ages. We could write more about all the fun that was had, and about the enjoyment shared by the attendees, community partners and organizers, but these pictures do a much better job of telling the story.

| | | | | |
| --- | --- | --- | --- | --- |
| | | | | |
| | | | | |

| | | | | |
| --- | --- | --- | --- | --- |
| | | | | |
| | | | | |

.

A very Special "THANK YOU" to the Sponsors and Volunteers

We would like to sincerely thank you to our sponsors for having such caring and giving hearts; without their contributions, this event would not have been possible. With their support we were able to provide not only healthy snacks and lunch, Awards, and gifts, but also an environment that brought young and old together to promote healthy, active lifestyles.

To all who volunteered, we say Thank You. This event would not have run as smoothly as it did if you had not put in the long hours planning, prefilling give-away bags, ordering and serving food, and overseeing the activities for all of our participants.

Gold:

• Sharp Chula Vista Medical Center
• Care 1st Health Plan


Silver:

• American Medical Response
• Health Net
• Kaiser Permanente
• Janice Pope
• St. Paul's PACE
• Sunrise Bonita
• Westmont at San Miguel Ranch

Bronze:

• Bonita Optimist
• San Ysidro Health Center - Familias Sanas y Activas
• Sprouts

Other Contributors:

• Better Solution In Home Care
• Trader Joe's


Partners:

• Chula Vista Elementary School District
• City of Chula Vista Recreation Department
• County of San Diego, Aging & Independence Services
...Health and Human Services Agency
• San Diego Senior Games Association
• South Bay Family YMCA
• South County Action Network for Older Adults and Adults with Disabilities (SoCAN)
• U.S. Olympic Training Center, Chula Vista

Together we can make a big difference in our community!

Together we can develop a strong sense of community and find positive role models for a healthy, productive and brighter future for all. A community where youngsters and elders share the joy of learning while playing together in a "Living Well" community, for all ages.

SALUD+HEALTH INFO
"This was a great event where older adults and young people learned from each other in the most inspirational ways," said Greg Cox, San Diego County Board of Supervisors.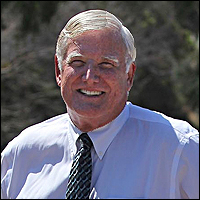 Internerational Games
Athlete Martinez