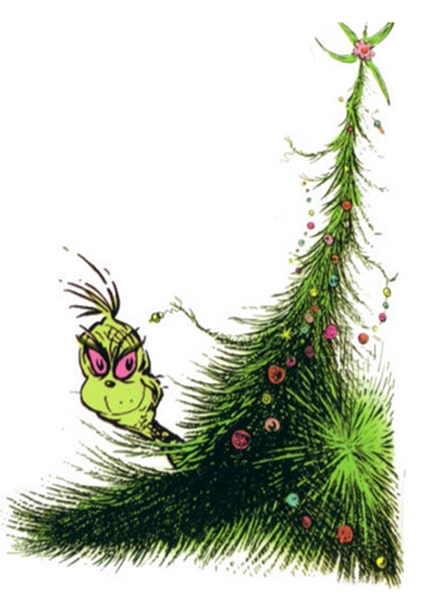 By Lois Kelly
The holidays have arrived and holiday shopping is in full swing! Unfortunately, scheming and scamming do not take a break for the holidays.
For most people the holidays are the most wonderful time of the year, including scammers and thieves. Be vigilant. The holidays provide extra opportunity for a variety of theft and financial-fraud scams.
Scammers look for easy targets and you may be considered just that.
Holiday Shopping...
Black Friday is the start of great holiday shopping deals. Be extra careful with online buying and never agree to reveal your personal information just to participate in a promotion. Don't fall for prices that are too good to be true -- they usually are.
Mail and telephone scams separate people from their money on a regular basis. Sweepstakes/lotteries announce the possibility of a "bogus win" but you must send a fee or tax to claim the money. Unclaimed money calls say the Secretary of State may have money in your name and the caller, for a fee, will try to get it for you.
While the end of the year is a peak time for charity appeals, it's also a peak time for bogus charity appeals. The holidays are a time of giving which creates a great opportunity for scammers to solicit donations to fill their own pockets. Holiday donation solicitations by mail show heart touching photos of children, animals or occurrences such as earthquakes and plead for donations. Send money only to recognizable legitimate charities.
Seniors should be aware of the "Grandma-I'm in jail" call which portray a grandchild -or nephew- who asks bail be sent to an out of country address. Since it is the time to renew health insurance, bogus Medicare calls are requesting banking and social security numbers. Do not give out personal information. Take precautions so the holidays are not ruined by scammers and cybercriminals.
We want you to have a great holiday season -- and not get taken by holiday scams. So, always be on your guard, pass on the tips we've given here to a couple of your friends and family members -- and enjoy a Happy Holiday!
_________________________________________________
About the author:
Lois Kelly has been an attorney for more than twenty-five years specializing in litigation. She has practiced in the area of Elder Law for the past thirteen years and for the past eleven years has assisted caregivers with their issues including filing for Conservatorship. Ms. Kelly helped establish a free Conservator Guardianship Clinic in Imperial county which is still on going.
Phone: (760) 942-1903
e-mail: loisbrownkellylaw@gmail.com