SCAM ALERT:
Don't Fall for Fake 'Background Check' Emails
The District Attorney's Office is warning residents of San Diego about a nationwide online scam where emails are sent to individuals advising that a background check has been performed on them. While it's human nature to be curious about who and why someone would run a background check, the email is not coming from a trusted source and you should not click on any links. Doing so may install malware on your computer, and/or provide the sender with your entire contact list, turning you into an unwilling spammer.
It is very unlikely that someone has just performed a background check on you. When law enforcement and private investigative agencies conduct background checks there are no notifications sent out. If you or someone you know receives this email or one like it, do NOT CLICK on the link. Doing so may release malware on your computer. Instead DELETE the email.

National Public Health Week
For nearly 20 years, communities across the country have celebrated National Public Health Week NPHW each April by highlighting public health achievements and raising awareness of issues important to improving the public's health. Every year, the National Public Health Association APHA develops a national campaign to educate the public, policymakers and practitioners about issues related to each year's theme.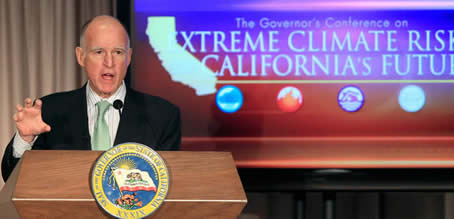 Every Californian should take steps to conserve water
Governor Edmund G. Brown Jr. today announced actions that will save water, increase enforcement to prevent wasteful water use, streamline the state's drought response and invest in new technologies that will make California more drought resilient.
For more than two years, the state's experts have been managing water resources to ensure that the state survives this drought and is better prepared for the next one. Last year, the Governor proclaimed a drought state of emergency. The state has taken steps to make sure that water is available for human health and safety, growing food, fighting fires and protecting fish and wildlife. Millions have been spent helping thousands of California families most impacted by the drought pay their bills, put food on their tables and have water to drink.
"Today we are standing on dry grass where there should be five feet of snow. This historic drought demands unprecedented action," said Governor Brown. "Therefore, I'm issuing an executive order mandating substantial water reductions across our state. As Californians, we must pull together and save water in every way possible."
Every Californian should take steps to conserve water. Find out how at SaveOurWater.com. The full text of the executive order can be found here
Photo:Governor Brown delivers remarks. ......... SPANISH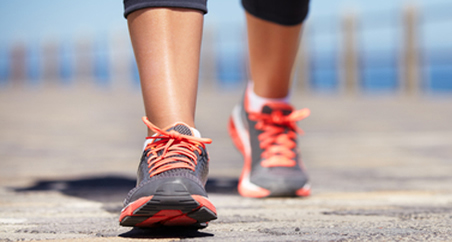 Celebrate the Benefits of Walking!
Get Up and Move!
There are countless ways you can get active, but walking has the lowest dropout rate of them all! It's the simplest positive change you can make to improve your heart health.
These days, we're spending more time at work and sitting in front of a screen than ever before. We're becoming less active, which can increase our risk of heart disease, stroke and other diseases.
Walking is a great way to add physical activity into your lifestyle. But remember stretching is a very important part of any activity program. Be sure to warm up for several minutes to get your muscles warm and then stretch slowly for at least 5 minutes before you begin.
Take the first step to a healthier life by taking part in the American Heart Association's National Walking Day on the first Wednesday in April. On this day, Americans are encouraged to lace up their sneakers and take 30 minutes out of their day to get up and walk.

First 2015 West Nile Virus
Positive Mosquitoes in California
There has already been one West Nile virus positive mosquito sample reported in California from Los Angeles County. This is the first indication of West Nile virus in 2015. Last year, the first West Nile virus-positive mosquito confirmed by Los Angeles County Vector Control District was collected in May, and there were 29 West Nile virus-related deaths in California. This is the most since 2004, according to the state's Department of Public Health.
Vector control officials have said West Nile tends to pick up pace during drought years, because there are fewer sources of moving water and more stagnant ponds shared by both mosquitoes and birds.
Everybody can take an active role in reducing the threat of West Nile virus in their neighborhoods. People need to remember that any water left standing for more than one week in containers such as flower pots, fountains and pet dishes provides the perfect breeding habitat for mosquitoes to thrive.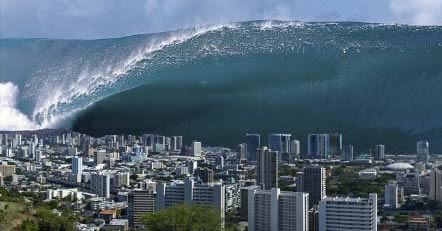 Coastal Communities Roll Out Tailored Tsunami Evacuation Plans
If a tsunami were to threaten the San Diego coast, San Diego's 10 coastal cities and U.S. Naval installations could refer to new tsunami response "playbooks" that include tailored, phased evacuation and mitigation plans for each area.
"Advanced modeling gives us the ability to more accurately predict who may be impacted by an approaching tsunami," said Holly Crawford, director of the San Diego County Office of Emergency Services (OES).

SDG&E warns about utility scammers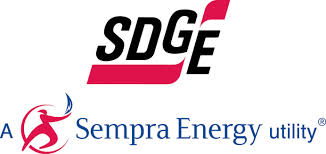 Imposters posing as San Diego Gas & Electric employees have been talking their way into homes so they can burglarize them.
"Customer safety is a top priority and SDG&E is working to make sure customers are equipped with the tips to help them properly identify a SDG&E employee or contractor at any time," according to a company statement.
Those tips include checking that the person has a properly SDG&E-marked uniform and identification badge, and that they are driving an official company vehicle. Also, SDG&E wants customers to know none of its employees will ever ask customers to leave their home while service is being performed.
"If you are suspicious, please call SDG&E at (800) 411-7343 to ensure that work currently is being conducted in your area," the utility said.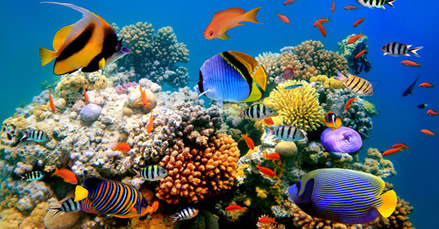 Planning a Trip to the Beach?


The Department of Environmental Health (DEH)
After a trip to the beach, visitors should leave with sandy feet and smiles, not an illness.
If you're looking for a relaxing place to spend the day or weekend with family, a warm, sunny beach could be the perfect place. Our beaches are a precious natural resource to those that live and visit San Diego County. Poor water quality at our beaches not only threatens the health of swimmers and beachgoers but also hurts San Diego's ocean-dependent economy.
The Department of Environmental Health's Beach and Bay Water Quality Monitoring Program protects the public health of millions of residents and visitors each year through beach water testing, public education, outreach, and beach postings. Beach postings can include water contact advisories and closures when necessary.
For updates on beach closure information please visit our website at www.sdbeachinfo.com or call the 24-hr. hotline at (619) 338-2073

Funding opportunities for eligible organizations
Funding opportunities for eligible organizations providing assistance
The County of San Diego (County) Department of Housing and Community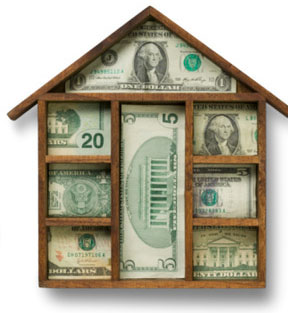 Development (HCD) is accepting proposals from eligible organizations providing assistance to persons experiencing homelessness or at-risk of homelessness within the Urban County. The Urban County includes communities located in the unincorporated area of San Diego County and the cities of Coronado, Del Mar, Imperial Beach, Lemon Grove, Poway and Solana Beach.
HCD has up to $255,000 in one-time Emergency Shelter Grants, ESG funds available under this NOFA. Funds under this NOFA must be implemented and fully expended during Fiscal Year 2015-16 (July 1, 2015-June 30, 2016). The contract term will be limited to 12 months, ending June 30, 2016. HCD will entertain proposals submitted by existing County ESG providers who request supplemental funds as well as providers that currently are not receiving County ESG funding. For this NOFA, the following ESG objectives have been prioritized in the order below:
1. Emergency shelters;
2. Rapid re-housing for homeless individuals and families;
3. Engagement of homeless individuals and families;
4. Essential services to shelter residents; and
5. Homelessness prevention.
Proposals for projects that will address higher priority objectives will be receive priority ranking.
In addition to the priority order listed above, submittals that 1) align with the regional 25 Cities North County initiative or address homelessness in the communities of Spring Valley and/or Lakeside and 2) align with the County's Live Well San Diego initiative will receive priority ranking.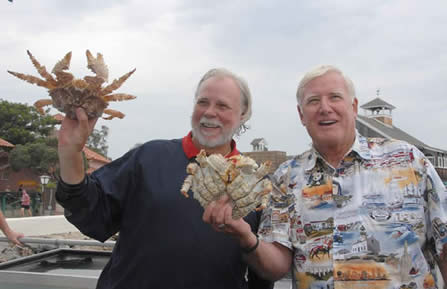 County Supervisor Greg Cox seek for a new state laws that could allow for permanent outdoor fishermen's markets and promote locally caught seafood.
"San Diego has a rich and vibrant fishing history and we need to revive our local fishing industry," Cox said. "With these proposals, we can create more jobs and feed more families with fish caught fresh out of local waters."
Cox proposed to the Board of Supervisors a series of proposals that would allow for permanent open-air fishermen's markets and promote the health advantages of ocean-to-table seafood. This proposals result from popularity of the Tuna Harbor Dockside Market, which opened last year in downtown San Diego, near Seaport Village. Local fishermen had been trying to open the market but had been stymied by red tape. Since its grand opening, the Saturday-only market has averaged 1.1 tons of fish sold per week, creating a small boon for the local fishing industry.
The Supervisor Cox worked with the Port of San Diego and County Environmental Health officials to allow for the temporary opening of the market. He is seeking changes in state law that could allow permanent open-air fishermen's markets with limited food preparation.
"Our local fishing industry is just one part of San Diego's Blue Economy and we need to do everything we can to support it," Cox said.
SPANISH

Looking for elderly Hispanics, who are interested to participe in a research on healthy brain aging.
The UC San Diego Shiley-Marcos Alzheimer's Disease Research Center (ADRC) is looking for elderly Hispanics, over the age of 65, who are interested in research on aging, the brain and Alzheimer's disease. Aging Latinos may have different factors that protect them or put them at risk for Alzheimer's disease. This may include differences such as genetics, diabetes, bilingualism, and other factors that may influence brain health. Participation is very important to help us to learn about measuring risk and advising people about ....

Scam Alert: IRS Won't Call You Out of the Blue
One of the more nefarious scams around is the IRS scam as it preys on citizens who fear getting behind on their taxes and incurring penalties and fines.
Callers claim to be IRS employees, but they are not. They use fake names and bogus IRS badge numbers and they may have information about their targets such as the last four digits of their Social Security Number, address and phone number. They alter the caller ID to make it look as if the IRS is calling. This ...

A bat found at the San Diego Zoo Safari Park has tested positive for rabies.

By The San Diego County Public Health Department HHSA
The County of San Diego Health and Human Services Agency is reporting that a bat found at the San Diego Zoo Safari Park has tested positive for rabies. The bat was found dead on March 25 at 4:30 p.m. on a public walkway outside the Hidden Jungle, located between the Gorilla Forest and African Woods. The bat was also seen alive at 11:20 a.m. near a walkway across from the Red River Hogs in Nairobi Village. Trained park staff collected the dead bat
Rabies in humans can be prevented by avoiding contact with wild, stray, and unknown domestic animals, ensuring pets are up-to-date on rabies vaccinations, and receiving prompt medical advice following animal bites and other significant exposures to potentially rabid animals. Rabies is not uncommon in wild bats in San Diego County.

Regional Plan to Tackle Alzheimer's Disease
Gets Go Ahead

San Diego, CA – Alzheimer's disease is a devastating disorder that plunges its victims into a fog of lost memories, forgetfulness and an eventual loss of the ability to remember the most basic day-to-day details about their own lives.
It's the region's third leading cause of death. There is no cure for the disease, but a broad-reaching effort launched by the San Diego County Board of Supervisors is aimed at making the county the epicenter of progress in discovering a cure and improving the lives of the 60,000 county residents that currently suffer from the disease.
The Alzheimer's Project was first...